In case, you have been planning a wedding in the coming future, chances are you would be pulling out your hair thinking about the kinds of preparations to be made prior to the wedding. It would not be wrong to state that as much planning for the wedding would be beautiful, it would take a toll on your body and mind completely. Not to forget the increasing cost of the decorations. However, you could take assistance of a wedding decorator or planner to make your most important day a memorable one. You should not compromise on the overall beauty of the venue.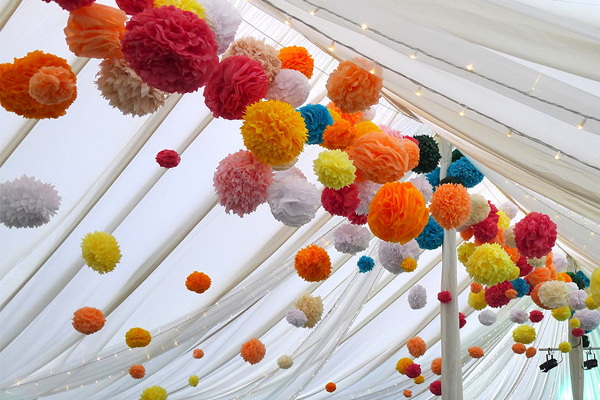 Find below some cheap and best wedding decoration ideas suitable to your cause.
Potted plants
Instead of fresh flower arrangements, you could consider using beautiful potted plants. You should visit your local nurseries for finding seasonal plants that would bloom flowers matching the colors of your wedding. Devise a fun-filled way for one guest at each reception table in order to win that table's centerpiece at the fall of the night.
Candle arrangements
You should consider candle arrangements as an alternative to floral centerpieces. Candles could create an air of romance and enchantment. It would look striking in low indoor lighting or on outdoor reception table in the evening. Purchase purple table runners at the local discount store. You should use it with simple white candles for a simple appearance. For a less formal centerpiece, you could float several candles in a round water-filled crystal bowl. You could add rose petals in the water and on the table around the bottom of the bowl.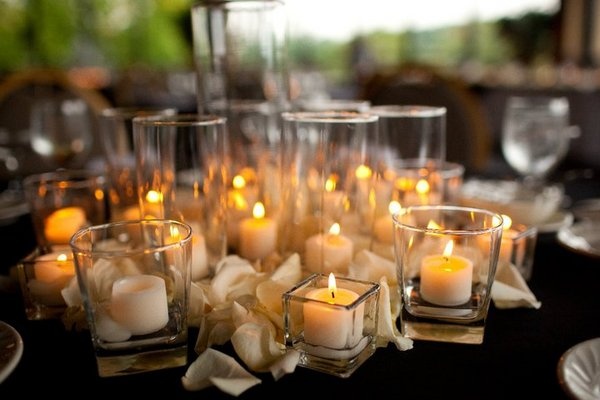 Theme based weddings
For a theme-based wedding, a DIY centerpiece should reflect the day's decor. For beach-themed weddings, you could consider a DIY centerpiece resembling a beach scene or a sand castle. You could also use your imagination with table runners collection.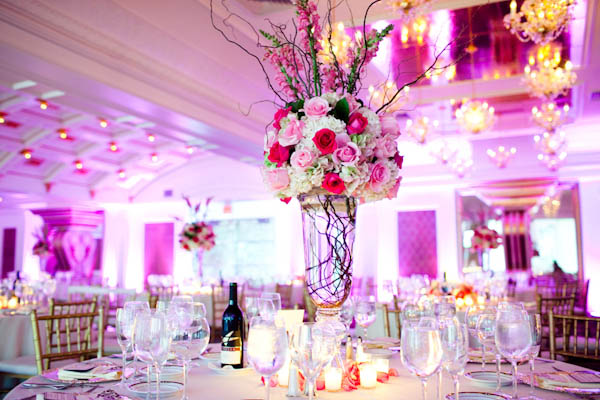 DIY edible wedding centerpiece
You should consider edible DIY wedding centerpieces. Guests would relish a centerpiece they could snack on. You could create fresh fruit arrangements or a small wedding candy bar display. You could add chocolate lollipops decorated in streamers, glitter or balloons.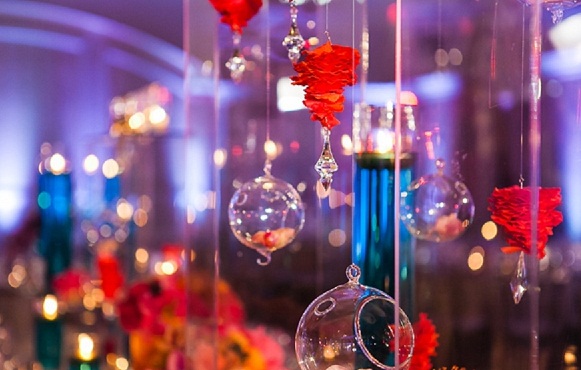 Personal centerpiece focusing on wedding couple
You could create personal centerpieces that emphasizes on the wedding couple. You could add hand-written items such as stories or love poems of the couple's pre-wedding romance having photographs of the happy couple in special picture frames would delight family and friends, as they would sit and chat at the table.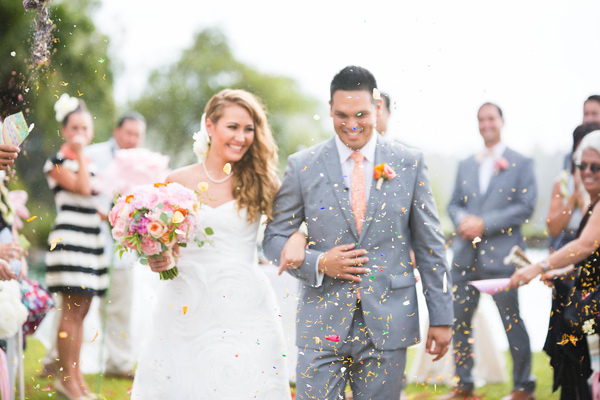 You could buy wedding supplies from renowned online stores to make your wedding day a memorable event.