Looking for custom-made trailers? Trailer companies manufacture top of the range trailers that are ideal for tradesmen who use many tools and lots of equipment in their daily jobs. Choose from PMG trailers or Tradesman designs, both are sturdy, reliable and very affordable.
The PMG trailer is:-
A box trailer with a removable A-Frame shaped top. This well-designed trailer has two doors that swing upwards so you can get easy access to the tools you need.
The Tradesman trailer is:-
Very similar to the PMG trailer and is a one piece design. It has three doors on gas struts and easy access on all three sides. Custom-made to your requirements this particular trailer can also have a false floor, rear shelving, heavy duty T locks, a compressor box along with heavy duty ladder racks.
If you need any more information about tradesman trailers, just make a telephone call to a friendly adviser.
Plenty of photographs to look at
Trailer firms advertise their products via the net as well as putting plenty of photographs on their websites. Click on an image to get a bigger view of what trailers look like, how they attach to a vehicle and how many tools or equipment you can store inside them. There are pics of:-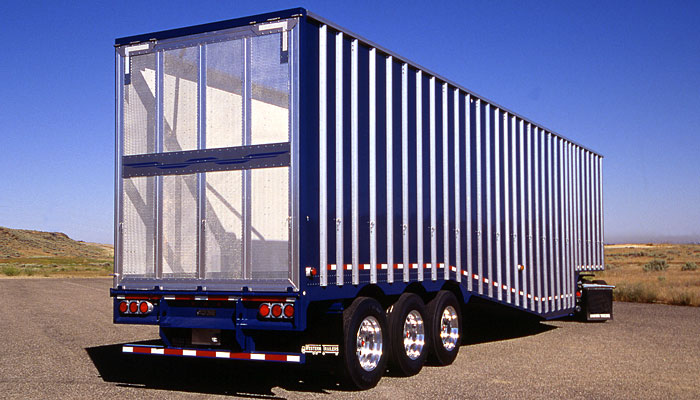 Trailers with ramps
Trailers that can carry tractors, diggers or other large machinery
Trailers that have four wheels
Trailers that have two wheels
Covered- in trailers
Whichever style and design appeals to you most, you're sure to buy a trailer that will more than suit your needs. Trailers are worth their weight in gold as they provide great storage and are easy to pack and unpack.
Benefits of buying a trailer
No matter what type of business you run, whether it's a plumbing business, electrical business or painting and decorating, a trailer is a most useful accessory. Buy a tradesman trailer:-
At factory direct prices
That's custom built
That has a 12 month warranty
That ties down on all sides and has ribbing on all sides
That has checker plate flooring
That will be delivered to you in approximately two weeks
As well as durable, flexible trailers, there's also a huge range of accessories to go with them. Take a closer look at the different:-
Tool boxes
Gas bottle holders
Bike channels
Rear leg stands
Tie down hooks
These are just a few of the custom-built accessories to order from reputable companies. Why not buy racks, canvas, furniture or canopy frames made to your specifications? These are just the job for your business or to protect the cargo you're carrying. There are also enclosed trailers, car, bike, camper and dual axle trailers – solutions for all your needs.
Don't hesitate to make contact with reliable trailer companies that sell racks, ramps as well as galvanised trailers that won't rust over time. What more could you ask for?