Some gardening tools are essential. Some gardening tools are just useful. Finally, there are garden tools that have almost no use at all.
Most gardeners start with several essential pieces of horticultural sundry and then build up their collection gradually as they need something newer or sharper. But what about tools you have probably never heard about? Is it possible that some of them can reduce by half the time you require for some gardening tasks? We advise you to take a close look at them and decide for yourself whether or not some innovations in your toolshed would prove useful.
Broadfork (the U-bar digger)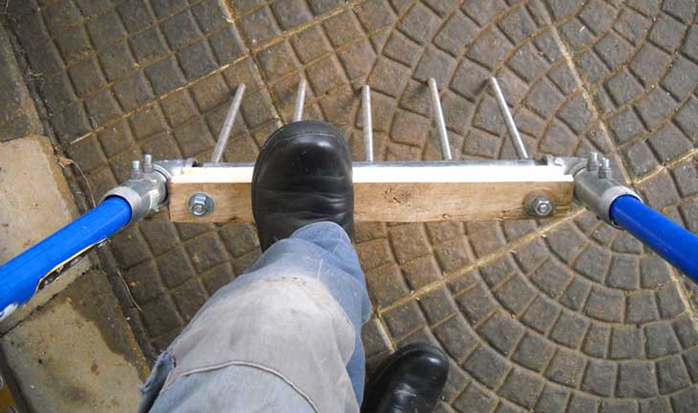 There are several versions of this instrument on the market – lots of gardeners have tried to come up with an even better modification of the original broadfork design. Some of those u-bar diggers are pretty good, but some are prone to breaking or bending; still, the best broadfork model is readily available in a number of places, such as at Broadforktool.com.
However many speculations on the broadfork there are in gardening literature, the chief principle of it remain unshakeable. The u-bar digger allows a gardener to loosen the soil by analogy to a combination of a fork and spade, only without disrupting the soil strata. The broadfork is perfect for tilling garden beds at the season's beginning because it deeply aerates the planting bed and does not bring about disorder in the natural cycle.
Nut picker-upper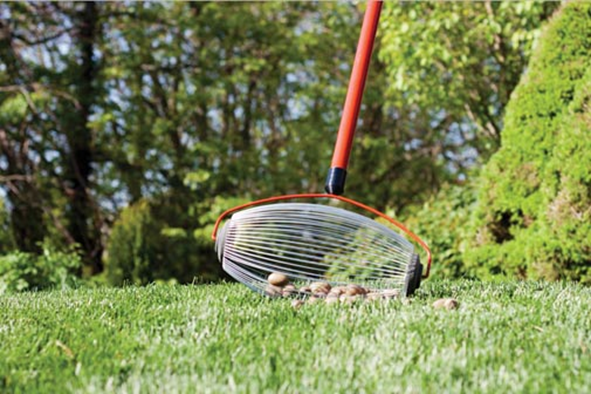 The diversity of names itself speaks for this tool's usefulness. Nut grabber or roller, or picker; walnut roller or rake, or collector; acorn gatherer or basket nut tool or sweet gum ball rake. Commonly, nonetheless, those immensely helpful tools are known as nut picker uppers – and they have grown quite trendy today.
Both an excellent instrument to put to use in your yard and an outstanding present for your gardener friends, nut picker upper makes it possible to forget about bending and stooping when collecting pecans, chestnuts, acorns or even cones.
Have you ever wanted to plant more of those nut trees but was afraid of the impending toil of collecting the harvest? Pecan picker upper you just need to walk and roll the tool – which makes the job of gathering nuts tolerable for you if not thoroughly enjoyable.
Ho-Mi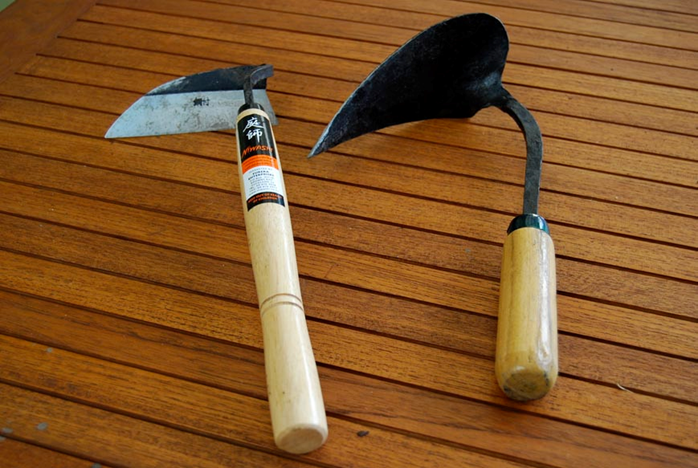 The ho-mi means "little ground spear" in Korean and, truly, with it not even the toughest soils will stay the eagerness of your hands. This thing is what they call a "versatile gardening tool"; the ho-mi allows you to dig and loosen the soil around your plants as well as transplanting, cutting and weeding and thinning out plants.
This tool offers you a variety of interchangeable handles and blades and this is exactly what makes it extremely durable. Yes, most probably the ho-mi will outlast you other garden hand implements. Its curved design has been refined and improved over centuries by Korean gardeners and some of the most practical inventors.
And it's comfortable too! Now, digging holes, planting seedlings and doing everything else, the ho-mi is suitable and becoming way easier for older gardeners and arthritic people.